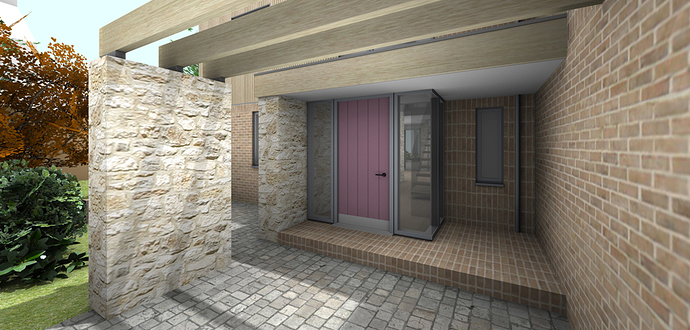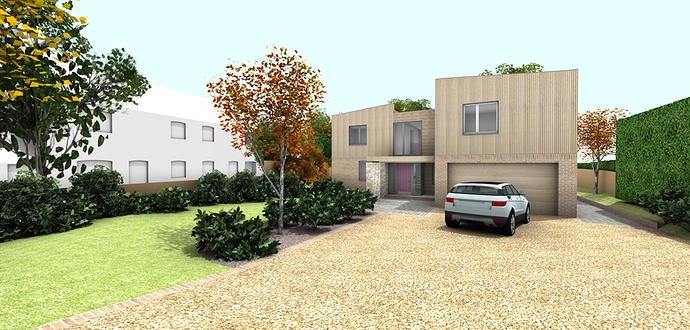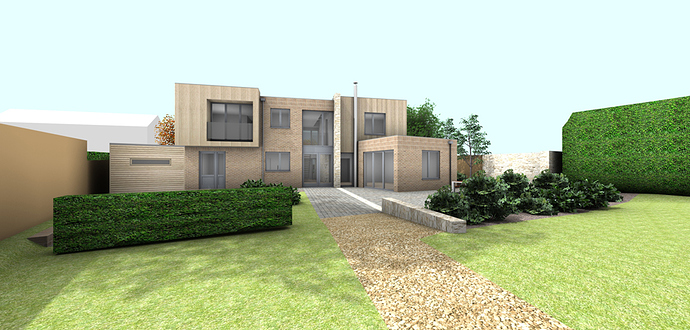 I've created these images with AO for SketchUp, which I'm reasonably happy with.
I have a few issues though … the door handle has rendered virtually black - any ideas why?
With the absence of being able to include a background … I tried using SU's watermark but that didn't render. I also tried using a dome over the model with a sky texture on the inside. The dome is set to cast no shadows, but AO doesn't recognise this either … will there be a fix for either of these issues?
Many thanks