I have been trying to Animate Render Multiple Scenes in Sketchup Pro 2021. Not only is it incredibly slow, but it crashes and generates a Nug Splat Error each time around the 20% progress mark ( and 5-6 hours of elapsed time).
I have re-installed Sketchup, optimized file size, changed the Style, eliminated Materials and Purged Unused Geometry, Components and even eliminated Layers. I have also Deactivated all other extensions and tried without internet connection.
I am using Windows 10 Operating System and have 20 GB of RAM and a NVidia Video Card.
I have no idea what to do next to animate render the scenes.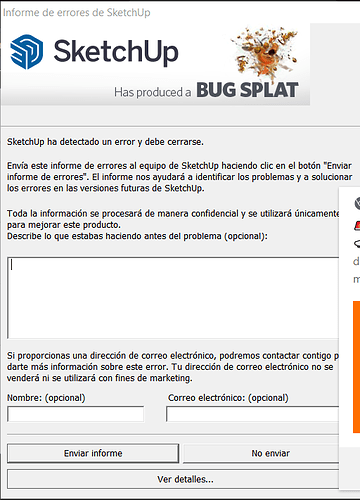 Please Adbise