Wow, I didn't know there were these kind of materials! amazing!
Hi Alvaro, actually the head scans are being made by ten24 and you can find the models somewhere here:

I'm going to test the power of FR with baked and manifold maps and meshes, and the result is astonishing. Look at the following:
a huge baked map for a model by stonemason managed with ease by FR (no luck with octane or arion, thea can load it but slowly and a quick render with Presto technology is less realistic imo)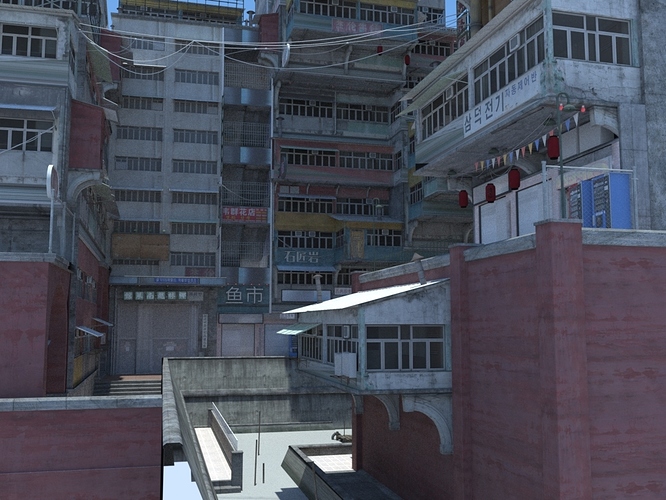 Thanks Magaremoto; yes, it looks like FluidRay can handle huge quantities of geometry and textures without affecting too much performances. I'll give a try to the ten24 models.
latest try with baked maps and sun/sky environment; the models have been imported in dae format without modifications; would be great if the imported camera could keep position and target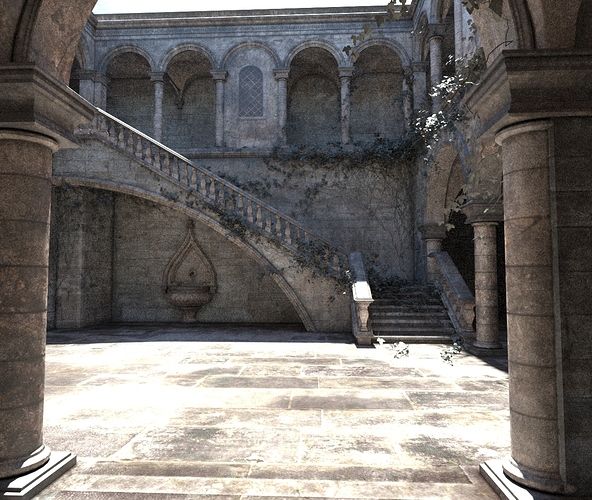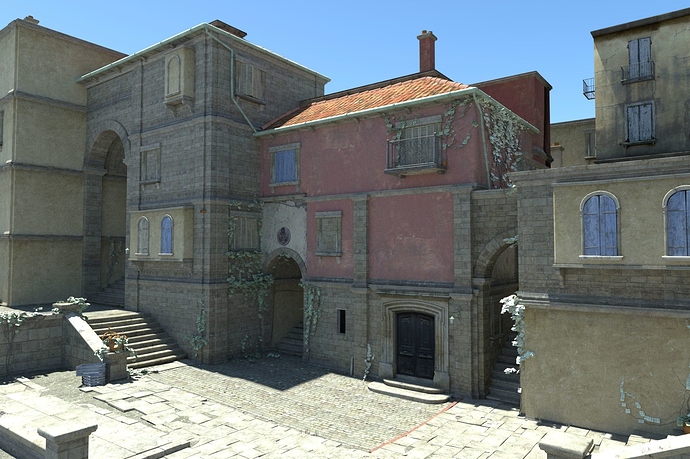 Great images! The exterior with graffiti is amazing. I usually use an HDRI image for exteriors, never tried the sun/sky environment. I will try it now!
unfortunately nothing made by myself; all are architectural props purchased at daz; I guess you may try hdri jointly with a spot light (such as the one in archive/repository) in FR for a more intriguing effect: anyway the sun/sky model is very easy to set up, worth a try
another sun/sky test, this time with an interior scene grabbed here: http://www.sketchuptexture.com/
no postwork
Thank you for the tip. The new images look great too! I will try the models from that scene. Cheers!
Nice one! What material did you use for the skin? Is it from the material library or did you make a custom one?
importing the obj from daz studio you have only to tune up the specular and shininess channels on the baked maps.
maps are being imported correctly, the mesh usually lose smoothing randomly, as you can see on the shoulders.
another daz character, Stefy. image normalized in post, no SSS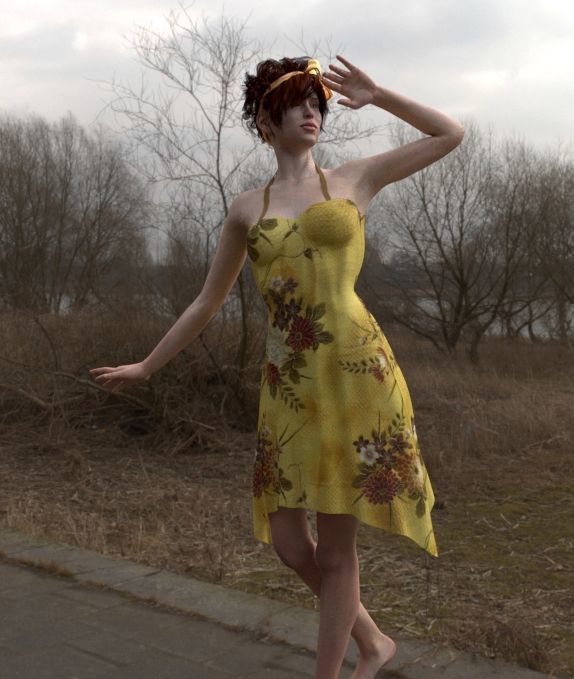 a quick turntable animation to test direct lighting integrator, only 4 secs/frame

1.zip (509.0 KB)
Nice one! Did you do every frame by hand?
thank you both, I did it by simply rotating by hand the model to test the direct lighting kernel, viable for quick render animations if you don't need transparencies and light bounces.
2 more examples, using PT and DL integrators (faster); apart from translucency they look quite similar